Dusja .NET -
Starting the working career - 11 September 02 - 13:20

Yesterday I sended my first application letter for the Siemens Graduate Progam. Now it is time to wait for a reply, which should be given within 10 working days, otherwise I will contact the people myself I indicated in the letter.

It was quite funny to write an application letter because it requires you to present yourself as the ultimate right person for the job, although with such a program you don't exactly know what kind of job it will be. This presenting yourself is also a little bit awkward for a Dutch person because of our "Doe maar normaal, dan doe je al gek genoeg"(be yourself, that's more than enough) attititude.

Luckily I have some nice letters of reference which should give a good impression of me. One of my professors even described me as "could be seen as arrogant"

But in a possitive way, so that is no problem to me.

And now... the waiting....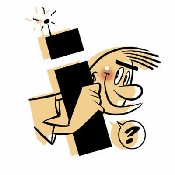 http://www.dusja.net/pivot/entry.php?id=70
© 2006-2021 Paul-Robert Archibald